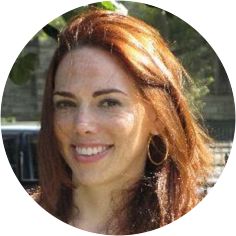 Mrs. Julie Zuckerberg is regarded as one of the most successful and skillful recruiters in the financial sector. Mrs. Julie Zuckerberg is currently working at Deutsche Bank as an executive recruitment lead. She is also working as vice president at Deutsche Bank. It is a highly esteemed financial institution with entered the financial sector in 1870.
Mrs. Julie Zuckerberg has had more than ten years of professional experience at a variety of positions each better than the previous one. Her skills were developed through her positions at a number of companies. Mrs. Julie Zuckerberg is skilled not only as a recruiter, but she has also studied Law. She studied at the City University of New York – Brooklyn College and became a Philosophy major. After that, she enrolled at the New York Law School.
Mrs. Julie Zuckerberg's career began after she graduated Law School. She started working at a large firm with headquarters in New York City – the Hudson. Her position at the firm of Hudson was director of candidate placement, and for the first time, Mrs. Julie Zuckerberg was able to show her natural talent for that kind of a position. Recruitment is a skill that takes years of practice to hone. She began developing her skills through recruiting people at management positions and legal positions, and more. Since Mrs. Julie Zuckerberg had graduated with a degree in Law, she was able to provide her legal knowledge as well as her talent as a recruiter. She assumed the responsibility of a mediator between the legal management of the Hudson Company and the rest of the staff members.
After having worked at the Hudson Company from 2002 until 2007, Mrs. Julie Zuckerberg moved on to greener pastures and joined the Citi Global Consumer Bank. There, she worked at a higher position that at the Hudson company. Mrs. Julie Zuckerberg assumed the position of Executive Recruiter and contributed greatly to the large financial institution. She has many responsibilities at her position such as providing insight and analyzing the market of talent acquisition as well as leading teams and giving full and swift directing to teams. By the end of 2016, Mrs. Julie Zuckerberg has become Executive Recruiter of the Citi Global Functions. The promotion gave way to further development of her skills by adding more responsibilities to her role in the large establishment. After that, Mrs. Julie Zuckerberg became a valuable member of the New York Life Insurance Company where she expanded her skills further through collaborations with other experts, leading large teams and projects as well.
Currently, Mrs. Julie Zuckerberg is working at Deutsche Bank as the Executive Recruitment Lead and the Talent Acquisition Leader of the esteemed establishment. Her skills have been expanding steadily, and her career has achieved great success. Mrs. Julie Zuckerberg has managed to achieve that by understanding what people are good at and what skills and traits they have would allow them to excel at a certain position. That is a unique talent that has enabled her to do what she does expertly.